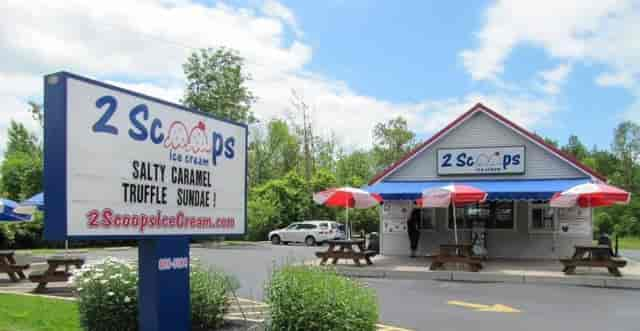 Employment
Hiring!
Here are some things we look for in prospective employees:
*Minimum age 16 yrs*

Energetic and pleasant personality
Be able to make our customers feel welcome and enjoy their ice cream experience.

Reliable
Arrive to work on time and be ready to start upon arrival. Please don't call off on short notice. That's not helpful to your teammates! 

Trustworthy
Team player
Be polite and respectful to co-workers. Help each other cover shifts when the need arises. No drama! 

Commitment
This is a real job, not just a fun hobby! (Although it can be a lot of FUN too!) Are you willing to work when there are fun activities going on elsewhere? How much time will you need off?
Job Descriptions
Ice Cream Server
Take customer orders

Make customer orders

Basic clean-up duties; wash dishes, sweep, mop, take out garbage, wash tables 

Pay starts at minimum wage and increases depending on experience and ability to perform job.
Shift Leader
In addition to the Server duties:

Make waffle cones

Make ice cream novelties

Opening duties; set up shop for the day, turn on all equipment, set up outside area

Closing duties; close out register and credit card machine, ensure inside and outside clean-up is complete. 

Day and Evening shifts available

Pay is based on experience, performamce, and availability.
Supervisor
In addition to the Shift Leader duties:

Assist in the interview and hiring process

Be able to run the shop in the absense of the business owner

Hours and pay are based on the experience and performace, and availability.
Ice Cream Cake Decorator
This is a part-time position. Be able to make and decorate cute, creative & professional looking cakes. Decorating experience is required. Training assistance with making ice cream cakes is provided. Please provide a portfolio of work you have done.